Ok, thanks for warm welcomes in the Introduction section,
Im on a journey to get fit and healthy again....
Lets just say I have had my mind on other things and enough is enough....
I have been here (overweight) before and a few years got sidetracked and have put the weight back on
I cant find the final before and after pics of my progress 4 years ago, but this was the 8 week mark, I think by memory it was 109kg down to about 93kg at the 8 week mark. But boy I was going at it hard....
a rigid cardio/weight and diet routine....
anyway............as we all know, what was in the past is in the past and what I am now is......
get ready for it.......
yuk!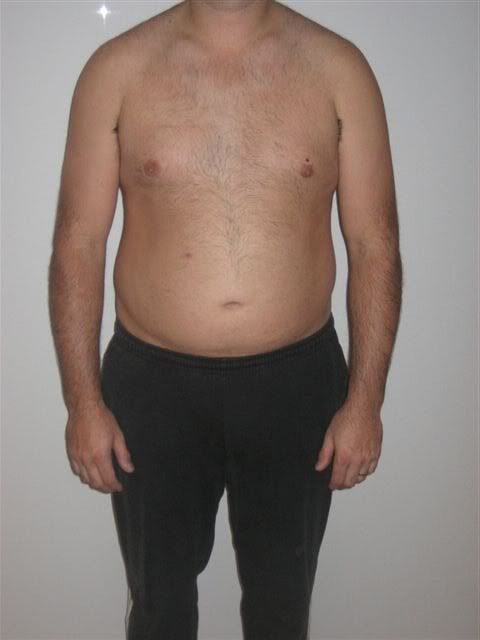 so this is my day 1 image
current weight is 112.4kgs
current B/F % - is 31.9%
goal weight is 83Kgs
goal B/F % - is 12%
I will weigh in every tuesday morning
I will post weekly progress photos
I will post weekly excerise routines
I will post weekly diet
The hardest thing I believe I will encounter will be dropping the grog!
so, I guess it's upto me........
Great to meet all so far, and will take me a few days to get through all your progress threads...
good luck everyone....
regards,
Grant