As promised, a few shots of my week away.
Not very exciting and we forgot to take the camera most places but here we go:
On the beach which was right across the road from where we were staying. A VERY windy day that day so quiet at the beach. Taken after a big night of eating so not looking my best
Taking a dip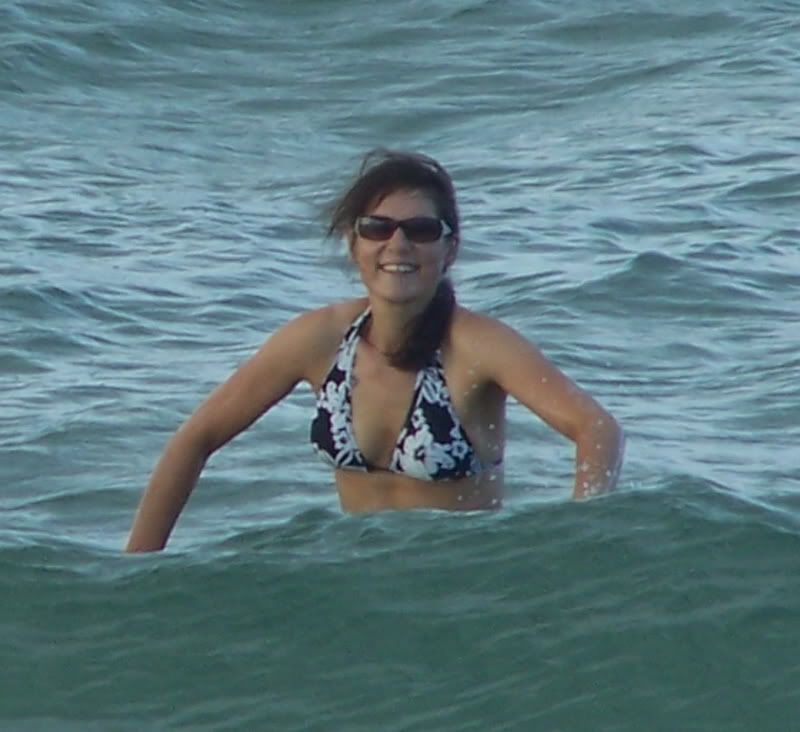 Running - my best baywatch impersonation only without the boobs
And I have no idea WTF i'm doing with my claw hand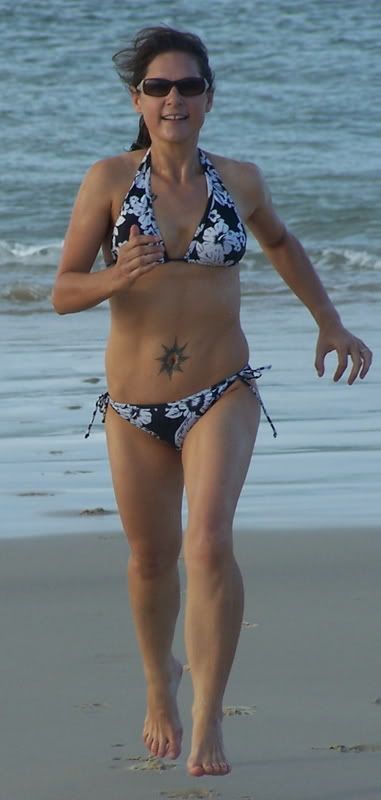 Andy and I heading out for dinner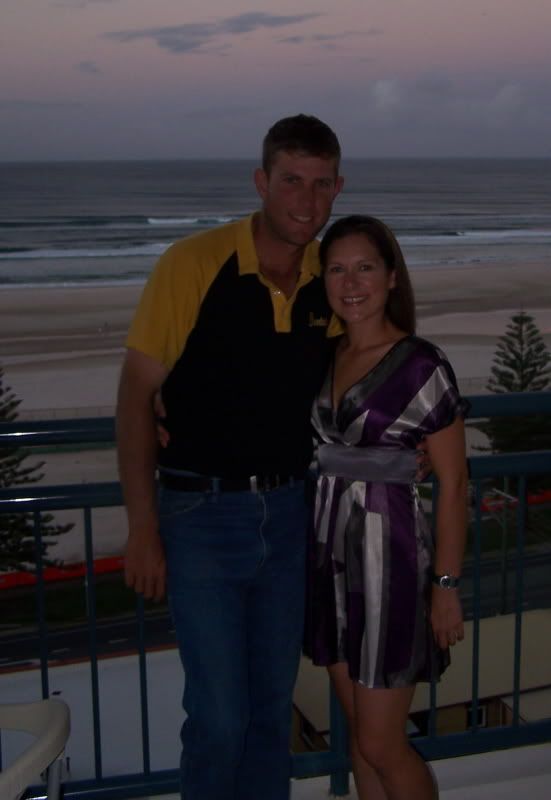 A little seagull that would visit me daily for bread - so cute! Then he'd fly off and bring his mates back for a feed. You'd toss him the bread and he'd catch it - clever boy!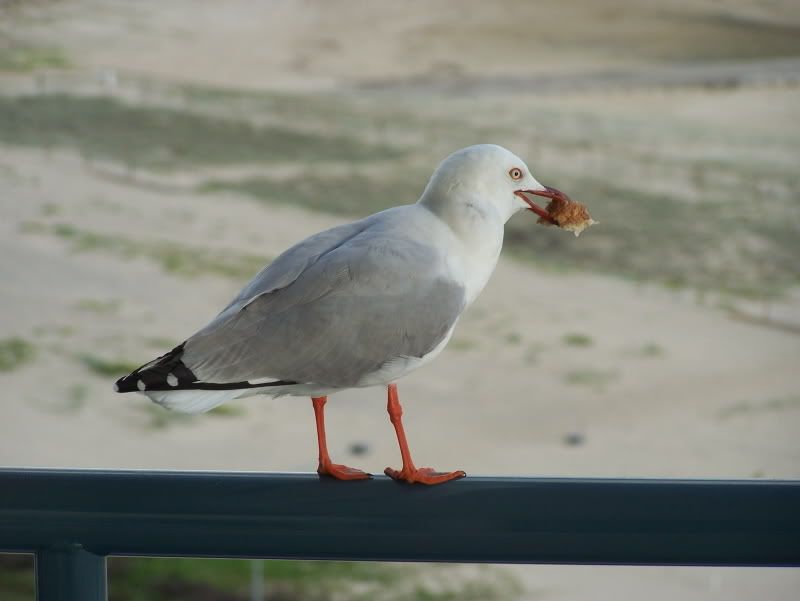 Rockclimbing at dreamworld. The wall wasn't very tall but it was great fun. Physically it was easy but I kept feeling like I was going to fall. Didn't have time to do the big walls at Burley but will next time for sure.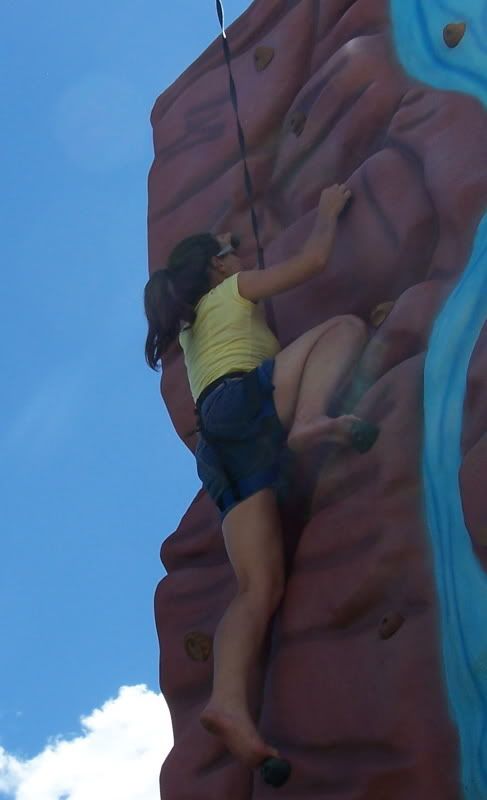 Posing next to humpty at put put golf - I got my butt kicked, I SUCK! I managed to get a few fluky hole in ones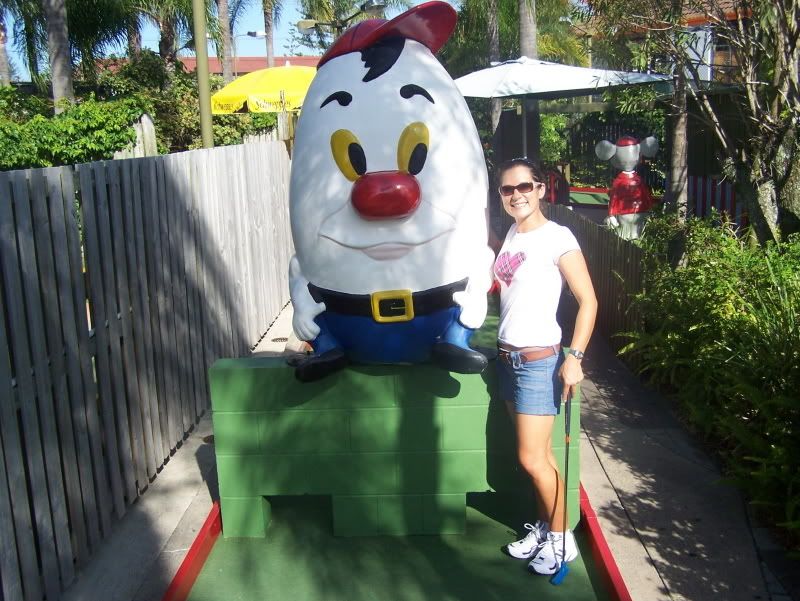 Photobucket is way too slow to post anymore!