Ok...i'm a little nervous about posting my during underwear photos, but here goes
This is the only before pic I can find of me where i'm not on a horse! Not a good one, but you can see my belly! This was me about 6 or more weeks ago at 66kgs.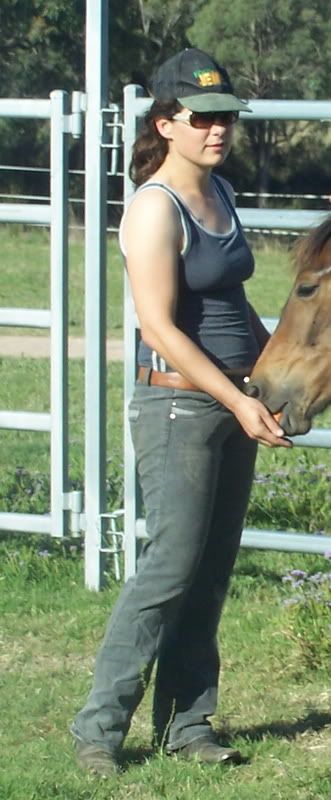 These were taken around a week ago with me at 63kgs. As you can see I had to take them myself so not very good! I think i've lost a bit off my tummy. I really want to lose more off my tummy, get rid of those love handles and slim my thighs down.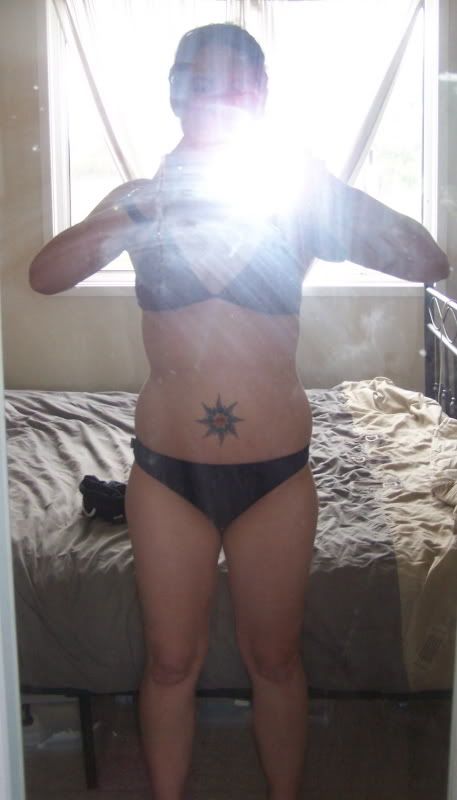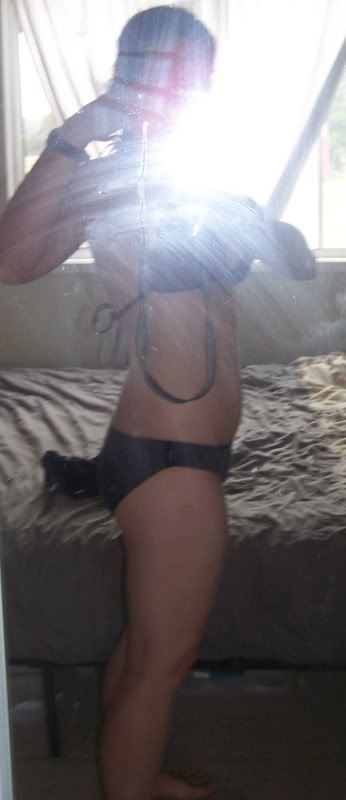 I will get the same pics as above, but with OH taking them in the same underwear when I get to 60kgs!