Okay, this is me a couple of years ago, at around my biggest weight of nearly 140kg. Note the TWO drinks.. whoops! And that skirt looks tight on me.. its a 24.. it now falls off me (it's elastic waist, there is NO way it could ever stay up now for even a minute)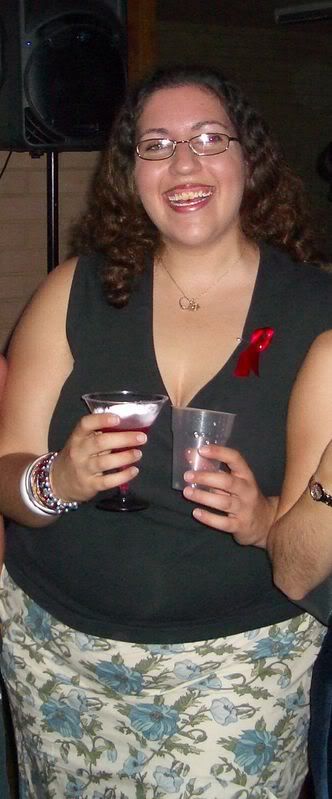 And this is me in August this year, at around 116kg. I think the main obvious difference is in my face, you can't tell about the body as much because I cover it up...
Will post another photo in a month, hopefully be even smaller then!