Looking at some of the before/during/after photos that people have put up to share with everyone has inspired me. There are some amazing weightloss stories here and I really hope that I can become one of them.
The two photos that I am posting where taken today. And I am using them as a reminder of the person I am leaving behind
never to be seen again.
My starting weight : 87.8kgs
My current weight: 86.8kgs
My goal weight: 62kgs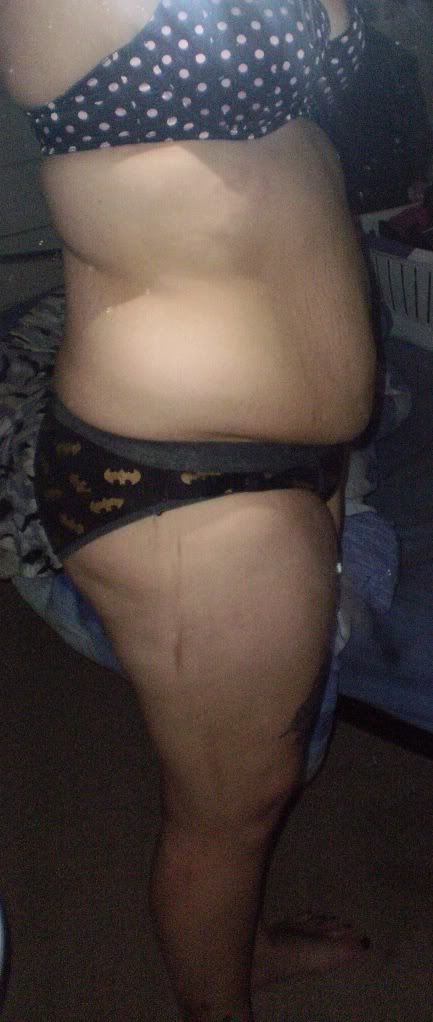 On this one you can see my stretch marks which I ended up with while I was pregnant with my second child. I am currently using Bio-Oil in the hopes that it will work and reduse the appearence or maybe even get rid of them completely.
(The red lumps on the top of my tummy are mozzie bites, I think my yard is their breeding grounds lol)