Who is the best walking or running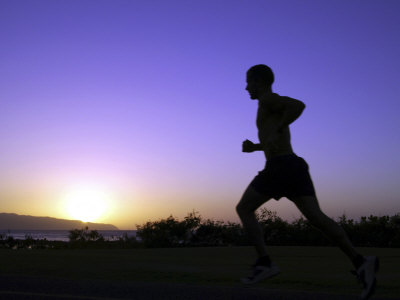 We have heard that sports help getting lighter and disposing calories, specially jogging type; but the funny thing is researchers did find out that walking is a whole lot useful than running, including to tell that a simple walk doesn't has the same pressure on joints, which makes it easier, and even more comfortable to perform with a fit cloth and good sneakers.
To have that perfect technique of walking; you gotta go with fast steps, as well as being keen on having your heel touching the ground first, then move your energy to the interior dome of your foot besides pushing the body forward by your heel.
It's better to walk with your body strait, chest up and pull belly in, the thing that gives an extra benefit to waist muscles, all that with a Schedule goes three days a week; and of course extending the duration each time.
If you're planning to spend more than an hour do walking; it's recommonded to have a bottle of water for missing liquids.
Walking benefits :
Walking does burn calories, for example a mile can burn the quantity of hundred calories if you have done it walking, the same as running one mile, but the only difference is running is faster than walking in the calories burning process.
Your body won't stop burning calories even after a long time walking, but it gets faster than usual, that's because walking acclerates losing calories, the same lost that doesn't only keep on walking, but also for many hours later.
Walking helps creating consistency to your body, an American study has applied on two thousand women, and the results totaly cleared that the most walking are the most spry.
Source : Bio Life