I know this is going to sound silly but I actually really think this and it upset me alot.
I was on my way to work the other day and I got to thinking about my weight etc.
When my husband first met me and saw me in the flesh for the first time (we met online) I was about 65kg and looked fantastic.
Then he came over here to live and I slowly gained about 25kg.
I am losing it slowly but it suddenly dawned on me that I kind of tricked him.
Here he was falling in love with this slim, hot looking girl, only to come and live with her and she gets fat.
My wedding photos are horrible. I hate them. I can't even look at them.
Here is one: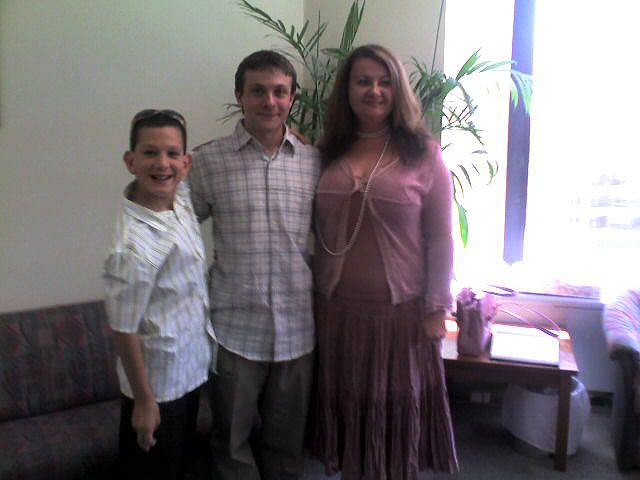 I can't believe I'm even posting it!!
I look HUGE compared to him.
I know he loves me and doesn't care about my weight, but honestly I bet he would prefer me thinner.
So I am determined to do this not only for me but for him.