[quote="Dave"]I don't usually pop out of my Food Diary "Blog"...BUT I felt some of you might appreciate what's on offer here:
FREE BEGINNERS YOGA DVD
download:
http://yoga.org.nz/yoga_vidoes.htm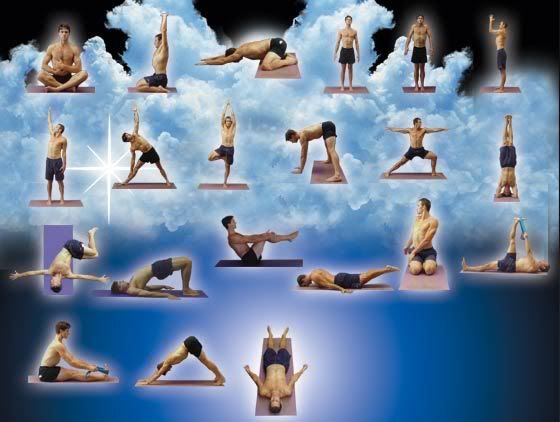 The intro was a little weird at first with two half naked guys doing their poses and what not...BUT...I soon set aside such shallow thinking and began to see it for what it was. It was an excellent product considering its FREE.
*Note...the file does not appear to be in DVD format...The file type is .wmv (ask a friend to convert it for you otherwise use Google to find out how to do so or try my method below)
I soon found a FREE (full version or it encodes a full length file)Converter...that way I can play it on my 47Inch LCD via the PS3...you could also convert to DVD if you wished...here is the link to the conversion program:
Freemake Video Converter
http://freemake-video-converter.en.softonic.com/
Once I had it up on the large Screen, it was a cinch to follow! The instructions are very clear and easy to understand. It starts off teaching you how to breath and gives good reason as to why. It then goes into some basic poses...these are all done slowly, however if you have a remote, then you've got all the tools you need to eventually work your way to becoming a pro. As well as being presented with the absolute beginner in mind I did find some challenging poses, although some most of these are the base line to prepare for the more challenging stuff found in other lessons elsewhere. At the end, there is a very effective relaxation session, which is well guided. Often I can be put off by listening to various tones, however simply focusing on the guided imagery was more than enough to open up and ease my mind and body. Overall I was very impressed. It's definitely worth spreading the word about at any rate.
Please let me know what you think
PS...If you need help with converting...just ask me & I'll see if I can help.