ARGH! Here I go... first night on here and I'm gonna grow balls and put up a few fat pics. Hopefully this will motivate me more.
Well for those who haven't met me I'm Nicky, i'm 25 turning 26, and I'm getting married in a yrs time (YAY for me!!
). I'm currently 133kg, and am hoping to lose approx 20-30kg realistically before i am married. I have PCOS too so this weightloss thing will be difficult and tempremental at times, but I am prepared for that (its not the first time I've tried losing weight
) Ultimately I want to lose around 50kg (alot in my eyes).
Anyhu..... here I go,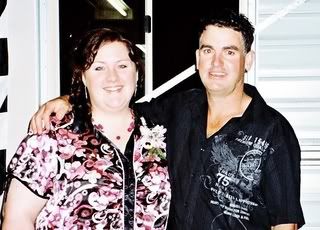 Me at my Engagement Party 27th October 2007, with my gorgeous man Wayne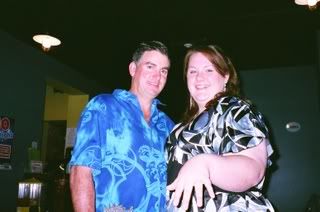 The night my man proposed to me 29th September 2007