Hi everyone and welcome to the brand new section on the forum!!

Thanks Hayley

for your suggestion and a

big thankyou Scott

for setting it up so quickly!!!
Once again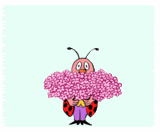 Please feel free to enter your progress photos. I understand that some of you may be too shy to do so, and that is ok. I hope that you find the photos in this section an inspiration to continue on your weight loss journey! For those who do post I wish to thank you all in advance for sharing your journey not only in words, but with pictures as well!!