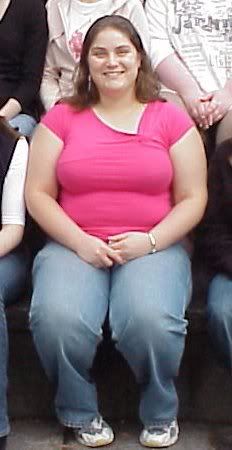 this was me at the end of Honours in 2005 at my heaviest - approx 110kg. Not a good look. This was my "Oh my God" photo.
This was June 2006 - actually the evening we got engaged. The LBD is a wonderful thing.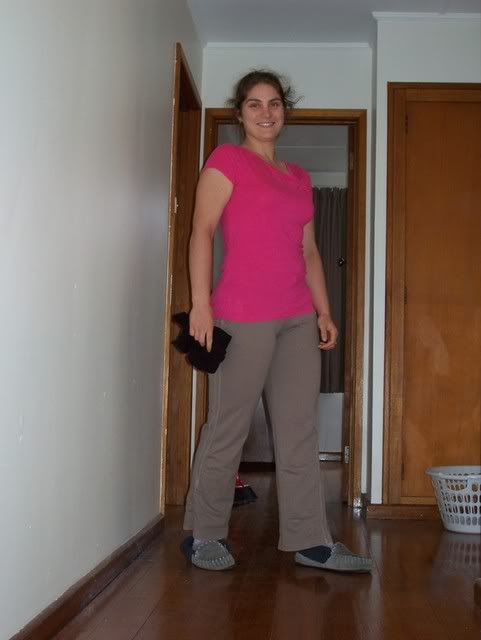 Me as of 5 mins ago at 75kg. Same top as in the beginning shot.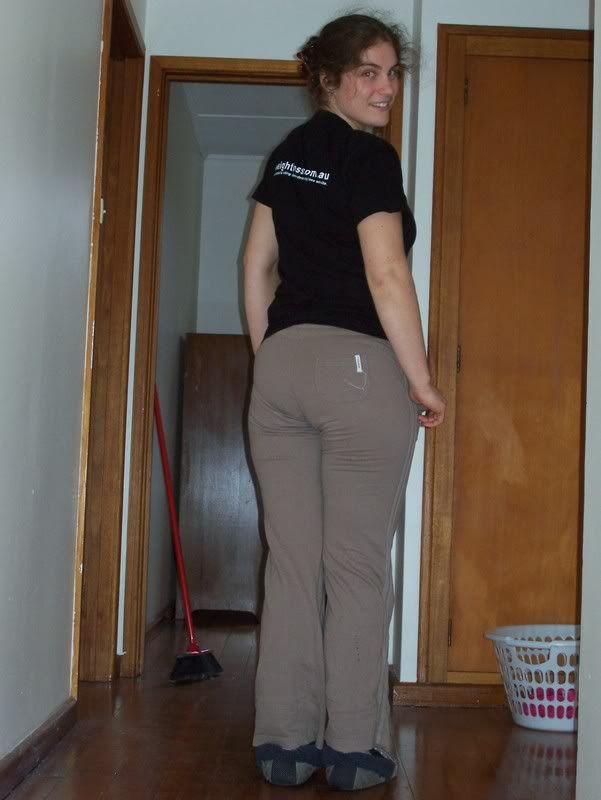 and in the weightloss top.
These most recent are not very flattering. And please excuse my hair. If I get around to a more flattering photo I will post it.