I decided to show you all what inspires me to lose weight.
Its not the only thing but its one of my main motivators.
My thin clothes.......
This is the bottom of my study robe. The blue tub, the 2 black suitcases and the red & grey bag are all full of my clothes.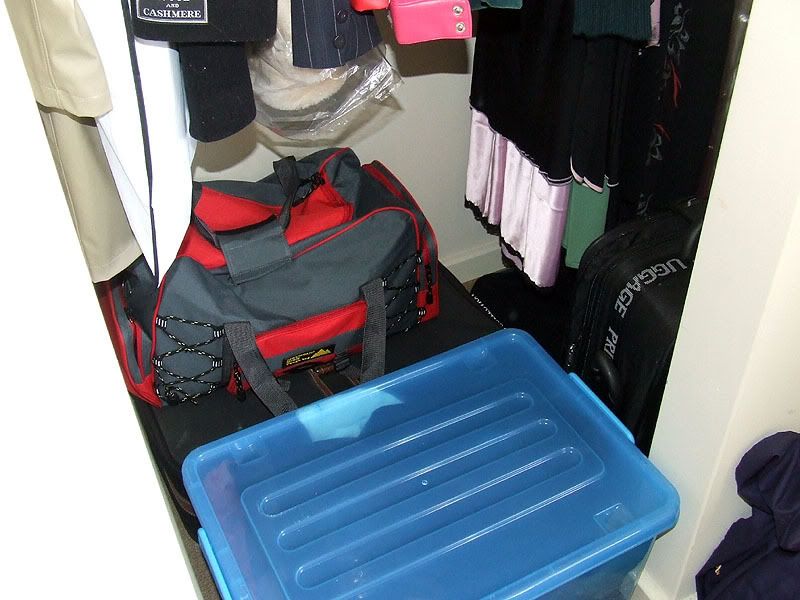 These are mostly jackets or dresses that I couldn't fit into my walk in robe: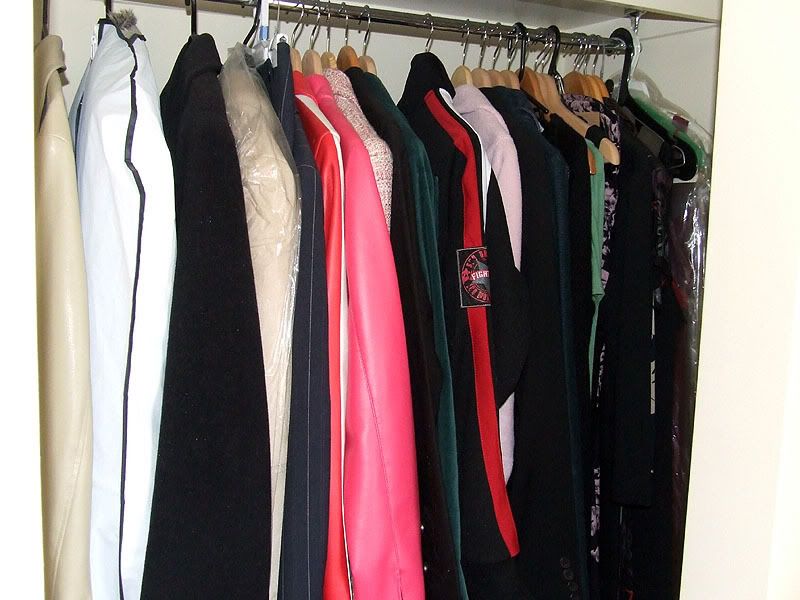 These hatboxes are full of all my sexy lingerie that doesn't fit: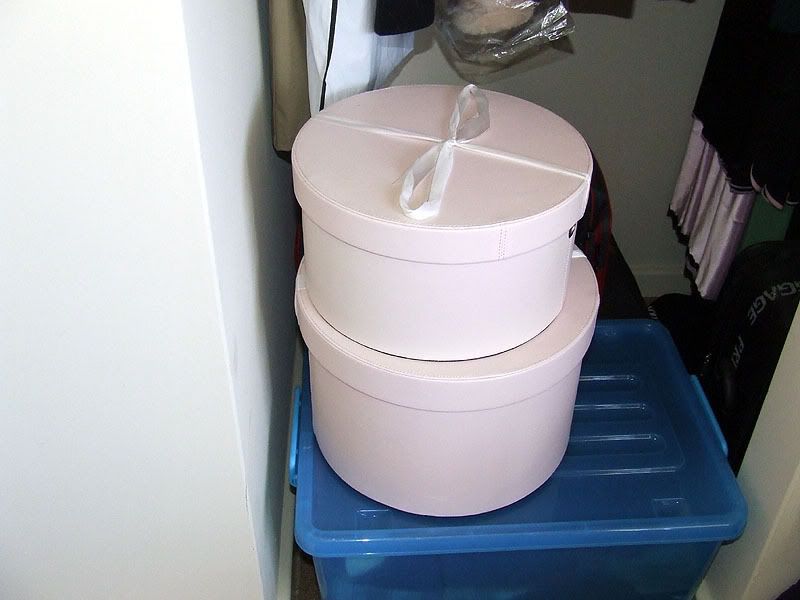 My walk in robe. About 5 things in here fit me at the moment.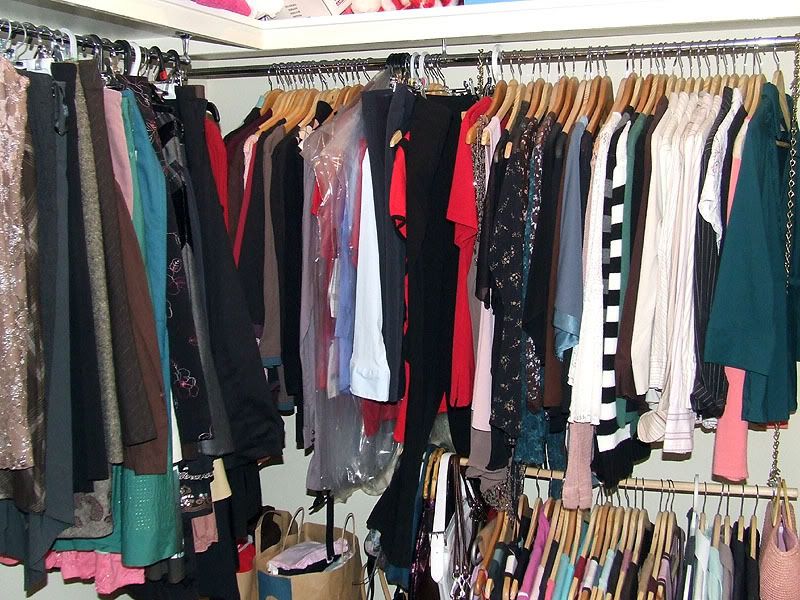 notice the 2 large brown paper bags, they are full of thin clothes aswell.
Now thats thousands of dollars worth of clothes that are going to waste!!!!!
I WILL get back into them!