Here are a couple of pics of the wood box I built. Made out of pine. I have also now put a chain in to keep the lid from opening too far. Pretty good job I reckoned for a first crack at woodworking in aaagggggeeees! The inside's not all that pretty, but it's just getting firewood in it. The outside is nicer cause it's in my lounge room.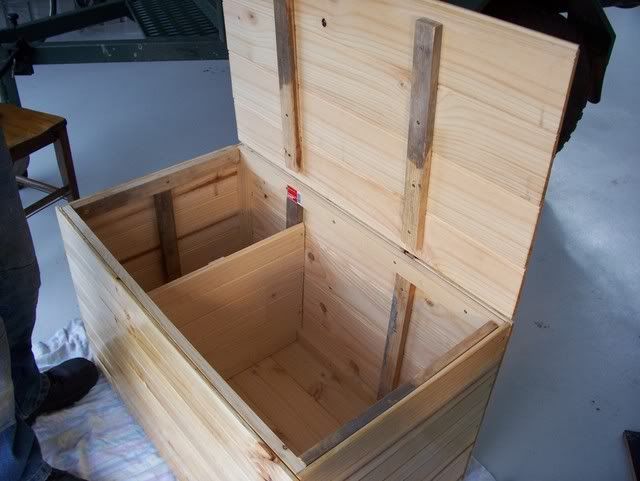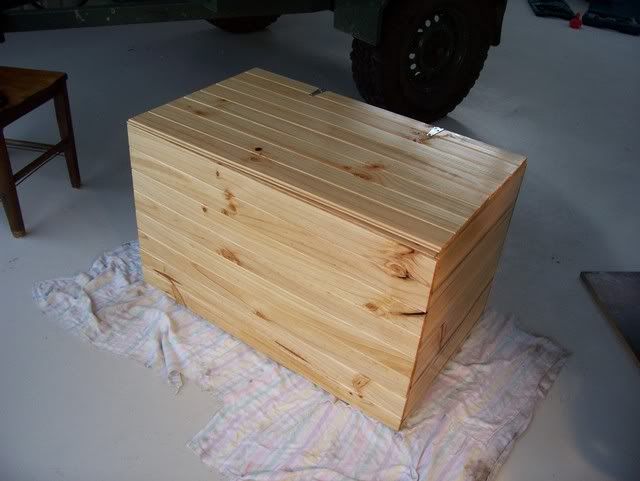 Thought I'd put in some pics to give you an idea of the house too. Here's the sold sign. Weatherboards need a repaint which we've got about a third done.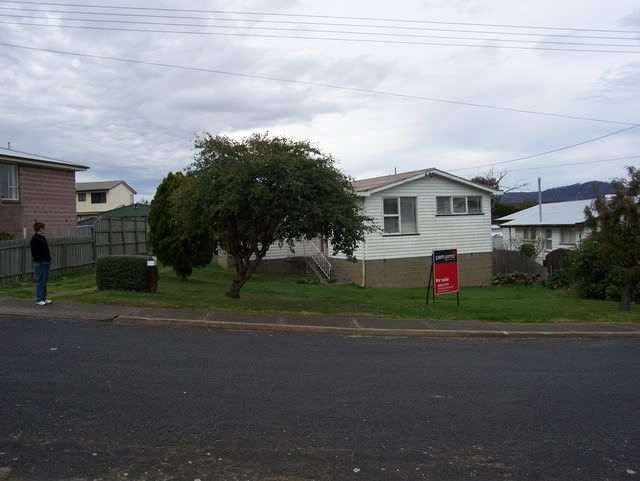 And an idea of what it looked like inside. There was lovely colours and stencil floral design on the walls and the festiest carpet you've ever seen. And the place was covered in cigar smoke. This was the lounge room.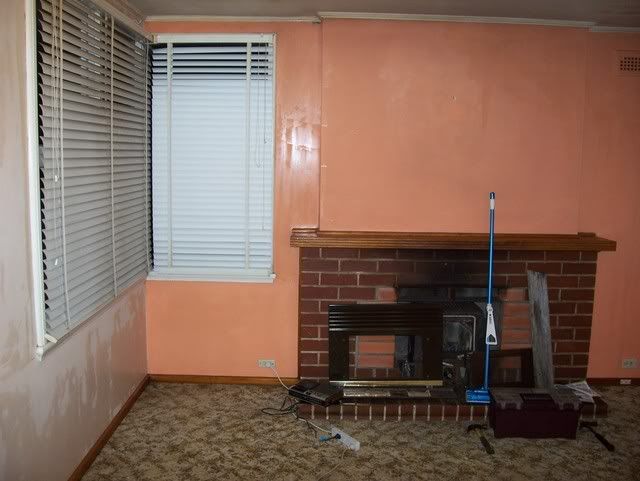 this is the kitchen from the dining area after painting the walls (but not the cupboards - the kitchen needs a remake, as does the bathroom) and doing the floorboards.